If you are interested in your child joining our club, we will ask him/her to attend a trial in order to assess their ability and establish whether or not we have a space for them within their age group and ability.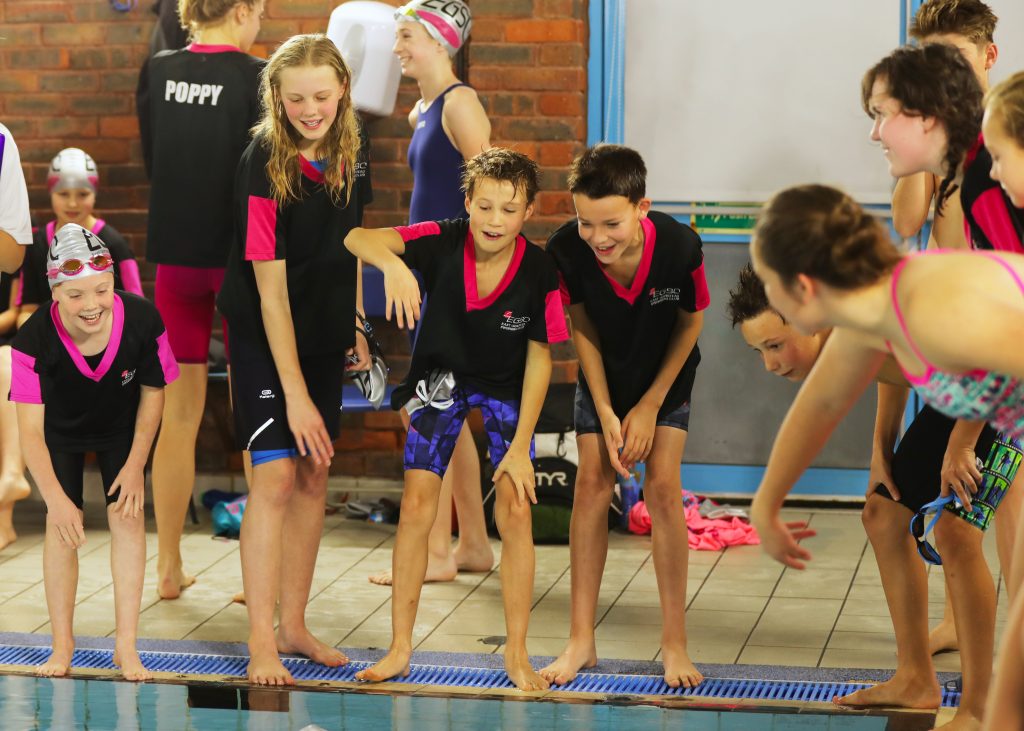 The child should be able to swim at least 25 metres, with a reasonable technique in each of the following strokes – front crawl, breaststroke and backstroke. Older swimmers may also be asked to swim butterfly. The shortest swimming session that the club runs is 45 minutes.
To see the dates of the next trials and book a slot, please click here.
The membership secretary will contact you with further information and confirm your swimmers place on the trial.
If your child is successful at the assessment and we can offer him/her a place within the Club, you will need to pay a joining fee of £45 and one month's membership fee which is dependent on the squad allocation. You will also need to complete a number of forms which will be sent to you by our Membership Secretary.
The club is run on a "not for profit" basis with fees set to cover the costs of running the club. With the exception of the Head Coach and Performance squad 3 Coach, the club is run by un-paid volunteers and the fees collected are used in the main to pay for the hire of the swimming pool at the Kings Centre and at Ardingly School.
There are three elements to the fees
1. Joining fee
2. Monthly squad fees
3. Annual membership fee
The joining fee includes membership to Swim England and the Annual membership fee, which is due in January of each year, includes membership renewal to Swim England.
Any new member joining the Club will need to pay a joining fee of £45.
Swim England Membership Fee
All club swimmers must register with Swim England in order to be personally insured whilst swimming. Swim England fees are mandatory and non-payment will prevent the child from swimming.
The Swim England has two categories:-
Category 1
This category is for non-competitive swimmers aged 9 years and under
Category 2
This category is for all competitive swimmers. Anyone in Development squad, Performance squads 1-3 aged 9+ will be registered as Cat 2
All Swim England fees are forwarded directly to the Swim England by the club.
Swimmers will be issued with a Swim England number, which can be requested from the membership secretary, this is used to identify individual swimmers when competing.
Squad Fees
These are dependent on which squad a swimmer is allocated and may change during the course of the year if the swimmer moves to a new squad. When a swimmer progresses to a new squad, they will be notified by email and will be expected to pay the new squad fee from the next calendar month. (Please ensure your standing order is altered to reflect this).